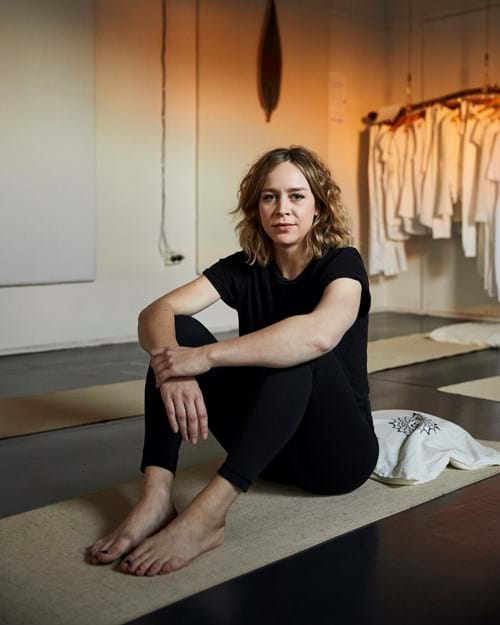 Bobby Goldsmith Foundation (BGF) is Australia's longest running HIV charity.
Founded in 1984, when a group of friends got together to give their dying mate Bobby Goldsmith the care he needed in the comfort of his home, BGF has gone on to provide that same individualised care to thousands of Australians.
And while HIV treatment has come a long way since 1984, the need for support remains.
Every week we're seeing more and more people from diverse backgrounds walk through our doors. Young. Old. Gay. Straight. Male. Female. Every race. Every religion. Many of them isolated, all of them in need of support.
From the first generation to age with HIV, to a diverse new generation of people facing stigma within their communities reminiscent of the 80s - we're here to help. For life.
BGF has no political or religious affiliations, just a deep-seated desire to help people live well on their terms through practical, tailored assistance.
We're also an equal opportunity employer dedicated to providing a safe, inclusive workplace and services.
And last but not least, we're a registered not-for-profit. So every donation is tax deductible.
Together we can ensure no one has to face HIV alone.
Who we are
We help people living with HIV to thrive.
Each year we report on the programs and services we provide.
Find all our reports here.
---
---
Justin Cudmore (President)
Justin is a commercial lawyer with over 20 years' experience, advising people particularly in the retail and FMCG sectors. Justin is currently a partner at Marque Lawyers.
Justin joined the BGF Board in 2013 and is a member of the Finance & Audit Committee.
---
Mathew Paine (Vice President)
Mathew is an Executive Director, Human Resources at the NSW Government Department of Planning, Industry and Environment. Mathew brings over 20 years of senior HR experience within the private, not for profit and government sectors in Australia and the UK.
Mathew joined the BGF Board in 2017 and is a member of the Risk & Compliance Committee.
Ramon del Carmen (Treasurer)
Ramon is the CFO of Sydney North Primary Health Network (SNPHN). He is also currently a director of Northside Community Forum. Ramon is a Chartered Accountant, and a graduate of the Australian Institute of Company Directors.
Ramon joined the BGF Board in 2017 and is Chair of the Finance & Audit Committee.
Abby is an advocate for people living with HIV. She has attained a national and international profile through sharing her story and speaking about her experience of living with HIV.
Abby is a solicitor.
Abby joined the BGF Board in 2015 and is Chair of the Risk & Compliance Committee.
Heath is an experienced public health policy analyst and advocate. He has over ten years experience in cancer control, LGBTIQ+ health and blood-borne viruses, with a focus on HIV. He is currently the Deputy CEO of Australia's peak community-controlled HIV organisation, the Australian Federation of AIDS Organisations (AFAO). Prior to joining the public health sector, Heath practiced law in Melbourne and, before this, was a community development worker in the alcohol and other drug sector.
---
---
John has worked for over 20 years in healthcare and pharmaceuticals. Currently John is employed in sales and marketing at ViiV Healthcare. He has an MBA (marketing) and a Masters of Business from the University of Technology Sydney.
John is passionate about social justice, diversity, access to healthcare, and supporting marginalised populations.
John joined the BGF Board in July 2019 and has been a member of the Fundraising & Marketing Committee since 2015.
Linda runs her own digital strategy and creative leadership consultancy and is an experienced Non Executive Director.
Previously, Linda was a Senior Executive at the ABC leading audience strategy and digital experience. She has also been the Manager of their youth network triple j and the Head of Content for ABC Radio.
Linda has been a Member of the Advisory Council of the Centre for Social Research (formally the National Centre for HIV Social Research) at UNSW.
A graduate of the Australian Institute of Company Directors, Company Directors course, Linda is the Chair of the BGF Fundraising & Marketing Committee and the Deputy Chair of The Australian Horse Industry Council.
Simon is a former Australian athlete and is a prominent voice in the LGBTQI+ community. He has partnered with community organisations similar to BGF to fight homophobia and HIV stigma and to raise HIV awareness amongst young people.
"BGF not only gives me the opportunity to use my profile to fight the stigma those living with HIV face on a daily basis but also the chance to volunteer in a hands on role and assist their clients. Getting to meet new faces, make connections, hear stories and help people directly is something that is important to me."
Have a look at Simon's Exercising and Thriving with HIV program that he created for our clients and community.

Steve is a champion for equality and is immensely involved in LGBTQIA+ advocacy and the HIV sector. Born in New Zealand and raised just outside of Melbourne, the 29 year old bisexual man and HIV peer sits on the board of NAPWHA, is a member of the Sydney Bi+ Network and is a co-founder of the PrEP community advocacy network PrEPaccessNOW (PAN). Spencer's wealth of experience advocating for community driven HIV prevention, awareness and treatment made Steve an ideal candidate as a BGF Community Ambassador!
"I am proud to be a BGF Community Ambassador because I believe in the importance of the work BGF does for its clients and for the HIV response more broadly. There is no better feeling than knowing there is a community here; a community that understands what it is like to live with HIV, and to have these spaces and opportunities to share our angst, our joys, our ideas, and to be given the opportunity to thrive. I look forward to using my ambassadorship to promote caring and greater understanding of the diverse experiences of people living with HIV.
As a proud bisexual man living with HIV I have learnt it is never too late to be your true self and there is nothing to be ashamed about, there is just a full life to live. I'm looking forward to meeting as much of the BGF family as possible.
I have an indoor plant obsession and a mighty green thumb, so if you have any plant tips and tales I look forward to hearing them, and maybe we can swap some plant cuttings too!"
Steve's ambassadorship is already producing exciting opportunities that we look forward to sharing with you shortly.
Hon. Justice Michael Kirby AC CMG
The Hon. Justice Michael Kirby is an Australian jurist and academic who is a former Justice of the High Court of Australia. With the advent of HIV, Justice Kirby became involved in a number of national and international activities, including the UNAIDS Reference Group on HIV and Human Rights.
Justice Kirby became BGF's Patron in 2002.
Bobby Goldsmith was one of the first Australians to die from an AIDS-related illness.
That was in June 1984, when Bobby was just 38 years old.
Bobby died with dignity, at home, where he wanted to be. All thanks to the help of his friends, who rallied together money and equipment to make his final weeks as comfortable as possible.
Bobby Goldsmith Foundation is the legacy of that dedicated group of friends – a legacy born out of love, which has continued for over 30 years, and will continue until HIV is a thing of the past.
Our brand. Our message.
The face of HIV is changing. Not only are more and more people from diverse backgrounds walking through our doors, the people we support are now able to lead long, healthy and colourful lives.
And, we felt that our look should reflect that.
From a colour palette as diverse as our community, to photography that captures their humanity – this is the face of BGF.
While our branding has changed, our approach has not. Just as Bobby's friends rallied around him in 1984, we have and always will remain a group of friends helping people as individuals – meeting them where they're at, and helping them to move forward through practical and emotional support.
A huge thank you to our friends at BMF, our creative design agency, for making this happen at no cost to us and to Joel Pratley for donating his beautiful photography skills.